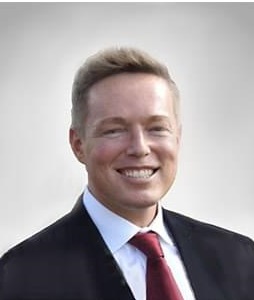 Anthony Oliver is a caring, powerful advocate who focuses on criminal and civil litigation, including tribunals and appeals at all levels of courts in Canada. His support team is carefully chosen to ensure the most responsive service.
A former Crown Prosecutor, Anthony knows how to best shield you from potentially disastrous consequences while scrupulously maintaining your privacy and enforcing your rights.
A lawyer who holds the legal system in the highest regard, Anthony brings the experience he gained as a Law Clerk for judges of both the provincial and federal courts to your side to ensure that your voice is heard, understood and valued.
Anthony's pursuit of excellence in your legal matter will begin with developing a trusting solicitor-client relationship, and continues with his vigorous preparation, superior legal analysis, and persuasive advocacy in and out of the courtroom.
Contact Anthony's assistant Jada Kurszewski at 780-643-6949 ext 2 to schedule a consultation. If your matter is urgent, contact Anthony directly at 780-643-6949 ext 1.